Welcome to New Hampshire Bird Records!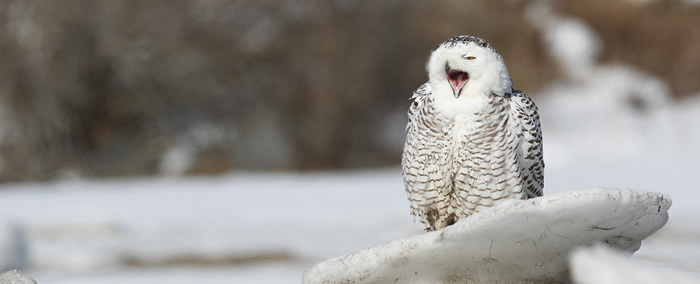 Published quarterly by NH Audubon, our journal New Hampshire Bird Records is jam packed with articles all about birds and birding in New Hampshire plus the season's bird reports, highlights, and summaries.
Our Current Issue – Winter 2013/2014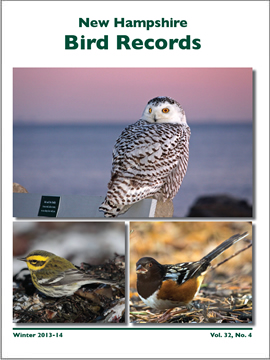 Do you remember all the Snowy Owl sightings last winter? It was a historic irruption and one of the largest ever in the Northeast, according to Pam Hunt, the Winter Editor for New Hampshire Bird Records. She's written about the invasion in the Winter 2013-14 issue and there are photo highlights from this Snowy Owl "Extravaganza" as well as an article on what the owls were eating.
You can also read about a winter boat trip to Jeffrey's Ledge with Dovekies and other alcids in a free article on the web. Also in the Winter 2013-14 issue: bird highlights from the season including Spotted Towhee and Townsend's Warbler, the Christmas Bird Count Summary and its history, where to bird in Nashua, NH in the winter, Field Notes including the rescue of a downed grebe, Adventures with the Twitchers in the Rye, and the regular Photo Quiz.
Click here for more information about our new issue.
Click here to see previous issues of New Hampshire Bird Records.