Welcome to New Hampshire Bird Records!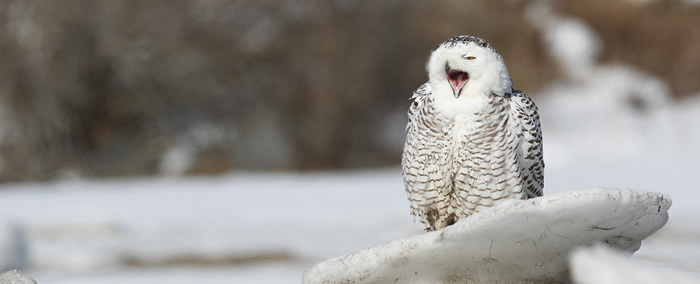 Published quarterly by NH Audubon, our journal New Hampshire Bird Records is jam packed with articles all about birds and birding in New Hampshire plus the season's bird reports, highlights, and summaries.
Our Current Issue – Spring 2014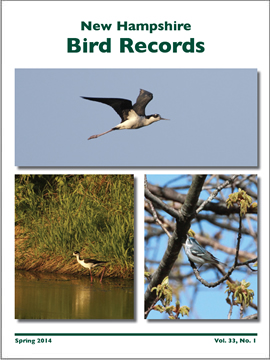 It still feels like winter outside, but it's spring in the bird world and the Spring 2014 issue of New Hampshire Bird Records is now available to remind us all of what's to come. We have returning warblers to look forward to and you can read about our two waterthrushes, Louisiana and Northern (despite their names, they aren't thrushes) in a free article by Steve Mirick on the web.
Also in the Spring 2014 issue: bird highlights from the season including Black-necked Stilt and Northern Wheatear, where to bird in Grafton County (home of the first nesting Sandhill Crane), inland White-winged Scoter flights, Waggle Dance of the Woodpeckers, Field Notes including the rescue of a screech-owl entangled in fishing line, warbler fallout at Pondicherry National Wildlife Refuge, the Centennial Birdathon/Bloomathon, Olive-sided Flycatcher survey update, and the regular Photo Quiz.
Click here for more information about our new issue.
Click here to see previous issues of New Hampshire Bird Records.