Historical Bird Publications and Information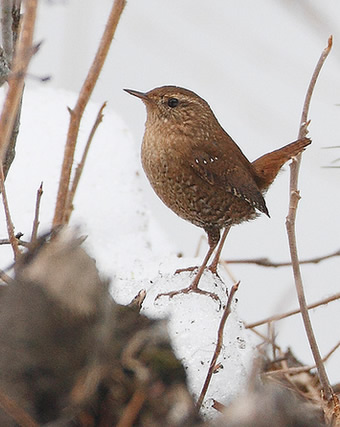 The Francis Beach White Library at New Hampshire Audubon, 84 Silk Farm Road, Concord, NH, has a collection of books and journals that are focused on birds and natural history, especially in the New England area, but also includes national and international resources. There are excellent historical bird publications of value to researchers.
Contact NH Audubon for information on library hours or to make an appointment, 603-224-9909.
Available at New Hampshire Audubon's McLane Center Nature Store is The Birds of New Hampshire by Robert P. Fox and Allan R. Keith. This is the first book in 100 years to document the sightings of birds in New Hampshire. It is a must-have for any avid New Hampshire birder. It includes:
First state-wide coverage of all species in 110 years
Status and distribution for all 427 species, seasons of occurrence and abundance
History of New Hampshire Christmas Counts
Summary of New Hampshire Hawk-watching data
Location and identity of over 4,800 museum specimens collected in the state
Summary of over 17,500 bird band returns for New Hampshire
Breeding Bird Survey results since 1966
Bibliography of over 1,200 titles covering the last 200 years
New Hampshire Bird Records archives at New Hampshire Audubon contain historical bird reports and journals prior to the computerization of records in 1986. Contact the Managing Editor for more information.