Prior Years BWBS Survey Results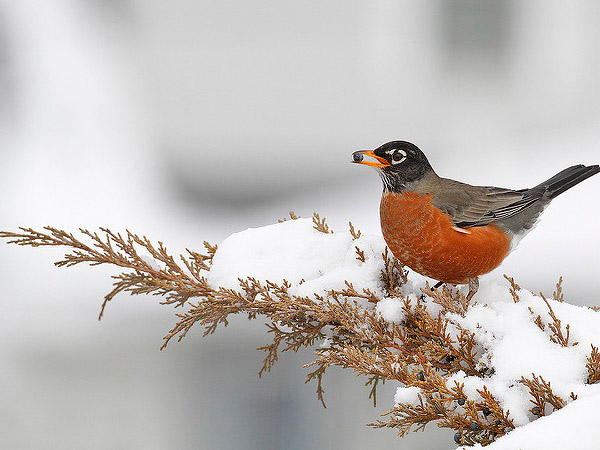 Originally begun as a "Cardinal-Tufted Titmouse Census," the Backyard Winter Bird Survey was expanded in 1987 to gather information on the distribution and abundance of many winter species in New Hampshire.
Please select any of the year links from the menu below to open the corresponding Survey Results. All Survey Results are Adobe Acrobat (PDF) files.
Survey Results

Survey Research
Winter Ranges of Birds in New Hampshire; Changes in the Past Two Decades by Danielle Aube

Other Backyard Bird Surveys
Great Backyard Bird Count — This national bird count is a project of the Cornell Laboratory of Ornithology and the National Audubon Society. It usually takes place the week after New Hampshire's Backyard Winter Bird Survey. Participation is done on-line and more information is available at http://www.birdsource.org/.
Project FeederWatch — The Cornell Laboratory of Ornithology coordinates this survey in which participants watch and record birds every other week from November through March. Information is available on-line at http://birds.cornell.edu/, or contact Project FeederWatch, Cornell Lab of Ornithology, PO Box 11, Ithaca, NY 14851-0011, phone: 607-254-BIRD.
Focus on Feeders Weekend — This is a Massachusetts survey run by the Massachusetts Audubon Society. Contact them for more information: 208 South Great Road, Lincoln, MA 01773.