Volunteer for New Hampshire Bird Records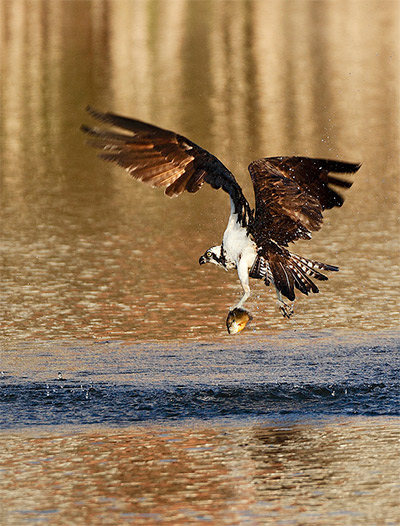 Volunteering is at the heart of New Hampshire Bird Records! It takes many dedicated volunteers and countless hours to produce a single issue. Most volunteers find it a rewarding experience and remain in their positions for many years, but we are always eager to welcome new volunteers.
Listed below are the current available openings and the descriptions of each position.
If you are interested in volunteering, contact:
Rebecca Suomala at New Hampshire Audubon
rsuomala@nhaudubon.org
(603) 224–9909×309
Current Volunteer Openings
Roll over each volunteer opening title for a description of responsibilities.
eBird Data QC Assistant

Bird Data Special Project

Advertising Manager

Database Programmer

Writer: Backyard Birder, Species Spotlight, Special Articles

Volunteer Position Descriptions
Season Editor: The volunteer Season Editor for New Hampshire Bird Records reviews the eBird reports for their season, writes the summaries of the highlights and determines the reports to be published. The job requires experience birding in New Hampshire, good writing skills, familiarity with eBird and Excel, and the ability to meet deadlines. Familiarity with the NH Birds e-mail list and a current subscriber important; active birder and reporter to eBird preferred.
Rare Bird Data Manager: This position involves compiling, organizing and tracking incoming documentation of rare bird sightings. Tasks will include checking and sending e-mails; gathering documentation if necessary; printing, scanning and compiling documents, photos, and other associated materials; compiling a list of rarities and organizing materials at the end of each New Hampshire Bird Records season. Experience with computers (including e-mail) and good attention to detail is required. Familiarity with various file types (i.e. photos, pdfs, Word and Excel) is preferred; familiarity with the birding community is helpful. The position requires a half day, once a week, in the Concord office.
eBird Data QC Assistant: This volunteer assists with error checking and updating the NH database of bird sightings in eBird. The primary task for this position is to research location and information discrepancies in eBird reports and contact observers to resolve questions about their sightings. Additional tasks include requesting additional details on some reports. Proficiency with computers and familiarity with NH birds required, familiarity with eBird and internet tools preferred. Although some work may be done from home, most work will take place at the NH Audubon McLane Center in Concord.
Bird Data Special Project: This volunteer position involves preparing bird sighting data from 1987 to 2009 for upload into eBird from the New Hampshire Bird Records database. Tasks include reviewing and standardizing location names, researching locations that are vague or unclear, and mapping locations in eBird. It requires creative research skills and persistence to find old place names. The tasks require using Excel, eBird and Google Maps so familiarity with these programs is desired. Good record keeping and attention to detail are important and some knowledge of birds (common vs. rare) is helpful. Some work can be done at home, but training and most research takes place in the Concord office.
Where to Bird Feature Coordinator: This volunteer creates a lineup of topics for the popular Where to Bird feature with help from members of the New Hampshire Bird Records Editorial Team. Responsibilities include contacting authors to write those articles, providing guidance and editing, and facilitating the creation of associated maps. The position requires the ability to meet deadlines and good editing skills. Familiarity with birding throughout the state is helpful.
eBird Hot Spot Manager: Review suggestions for eBird Hot Spots in New Hampshire, contact the person for more information if necessary, name and place hot spots with assistance from the New Hampshire Bird Records Editor. Requires good organization, ability to read maps, familiarity with birding in the state, and experience using eBird and the mapping feature.
Advertising Manager: Manage a new advertising program for the publication, including researching other publications to determine appropriate rates, contacting potential advertisers, obtaining camera-ready ad copy, and tracking payment. This is a new program and a new position that requires initiative and independence. Work may be done from home in coordination with the Managing Editor.
Database Programmer: Special project to create a new program for NH Christmas Bird Count data analysis to replace an old existing one that we believe is in Unix (it only runs in DOS). Work with David Deifik, who currently uses the existing program, to determine the best platform for the database. Upload existing data from the old program to the new program, design analysis to produce the same outcomes (high counts, etc.), and design report to produce the annual table of results for publication. Investigate the potential to upload data from the CBC web site into the new program.
Computer Data Entry: Process incoming bird sightings and enter in the computer via eBird. Involves typing sightings into the on-line web site, eBird, including locating sightings on a map from written descriptions. Familiarity with a computer and attention to detail essential, experience with eBird preferred.
Graphic Production Assistant:  Uses current production software and practices to create forms, small brochures and other smaller printed pieces. Position requires knowledge of layout and design procedures. Person should possess creative skills, awareness of current fashions in the visual arts, working knowledge of the latest computer packages and an understanding of material costs and time limits. Most work may be done from home but some time in the Concord office may be needed.
Reporters: Anyone can be a reporter – just report bird sightings from your backyard or in your travels around New Hampshire. Guidelines on what to report will tell you what is most significant. Reports are submitted on approved forms to New Hampshire Bird Records—click on the link "Report Your Sightings" for all the necessary forms and directions. Please check the reporting guidelines before you begin.
Writer: Submit single articles on an interesting subject or contribute articles on a regular basis for specific features. Fascinating articles on bird related topics are always welcome.
Research and Volunteer Opportunities – Profiles the results from selected bird research related to New Hampshire birds, and highlights local volunteer opportunities in bird conservation.

Where to Bird – Articles focus on birding locations in New Hampshire and provide information on what birds are found there, the best times to visit, and directions on how to get there.

Backyard Birder – Up close and personal descriptions of birding events happening in our own back yards. Topics can vary, including funny, interesting, and uncommon experiences with birds or nature and should include some information about what's being described. Examples include "Daytime Encounters with Barred Owls," and "Caching Behavior in Red-breasted Nuthatches."

Species Spotlight – Details on the occurrence of a specific species in New Hampshire. Involves research into past records, compilation of reports, and review of published resources.

Special Articles – Any interesting bird related item can be turned into an exciting article. Uncommon or unusual bird habits, yearly birding events, seasonal anomalies, and rarities can all become an excellent article. Examples include the "Sky Dance of the American Pipits" and "Western Reef-Heron in New Hampshire."
---
NH Bird Records Authors:
Click here to access issue deadlines.
Click here to access author guidelines, formats, and templates.